This is my fella.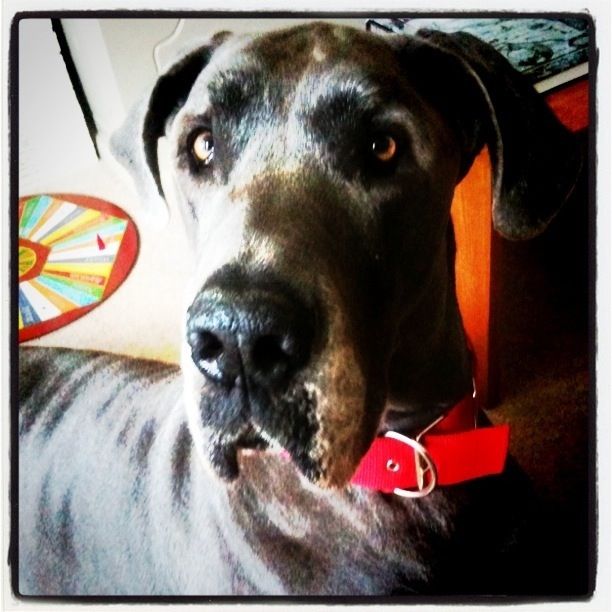 His name is Henry and he lives in London. Which makes him really important. I think he must run the country or something. That's what happens in London. I have heard that London is bigger than Rovram (but I am yet to be convinced)
We met on the tinterweb. We both tweet a bit too much. When I first laid eyes on him, it was love at first bite. He has muscles in his drool. We haven't actually met yet but we is in love. His Mum is very protective of him but I am sure I can charm him away from her and we can be together for ever.
Henry says that when he was growing up, he only ever thought about food but now that he has met me, he never even looks at food because he is thinking of me all of the time.
I will tell you more about Henry in my next blog. If I write too much about him at once I get a bit faint!