Cold nights snuggling up to Mum & Dad in front of the fire. Seeing friends and family that we don't see often around Christmas. Snowy days on the nature reserve. All of these things are plus points for winter but, on reflection, I hate it. I hate it for one reason and this is it: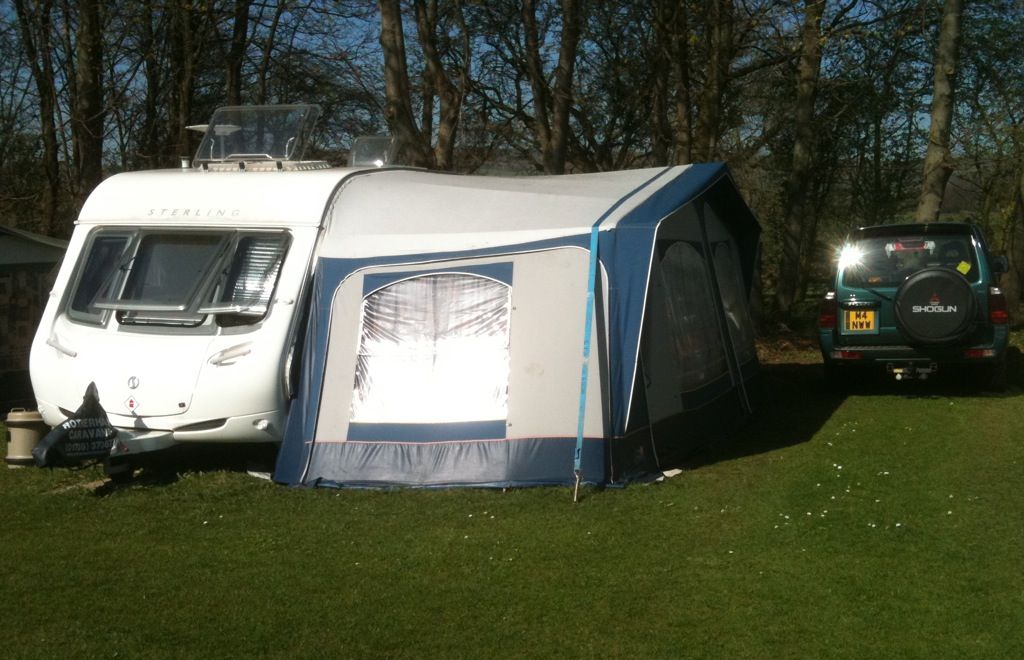 Dad calls it The Wobble Box. I call it heaven.
Although it is a tourer, it never moves. It is on a site near Bakewell, Derbyshire. Very close to Dad's favourite pub (strange, that!). Some of the greatest dog walking country is so close. We walk down the old railway line, explore the woods and paddle in the river while M&D feed the ducks.
We go there most weekends in the summer as it's only 45 minutes from home. We also spend 4 full weeks up there. The thing I love most about it is that it means M&D are not going to work and it is all about Hieki. Splendid.
The site is closed for two months (December & January) and that is why, winter sucks