This is abuse! I am not a raindeer. Even Rudolph does not have antlers like this! Mum did this to me last night so she can have a Xmas photo of me that she will put up every year as a decoration. I AM NOT A ORNAMENT!
I understand she intends to do the same to the grandchildren as well! What is the NSPCC phone number? If I was you, mini man and mini gal, I would do a runner before we get to your house at the weekend. Save yourselves!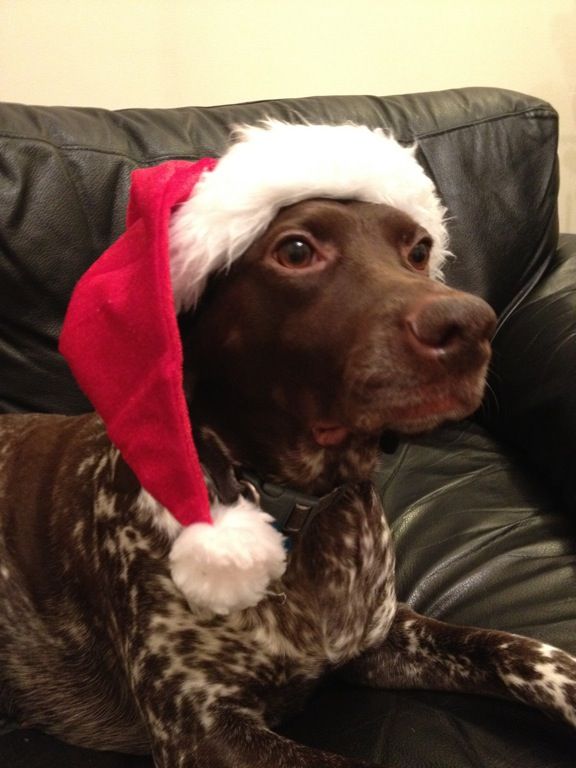 I am wearing a hat indoors! It is not raining in our front room. It is not cold. In that case, why did she insist on me putting it on. To be honest, it is not even my size and keeps falling off.
I only allowed this to happen because she knows where the Wonky Chomps live and I was hoping to get absolutely Wonkied after the photoshoot. But that didn't happen either. A very bad night for dog kind